This is a very creative pet portrait that combines the outdoor surroundings of the lake view and lush garden, peppered with the homeowner's interior colors.
Before the paint touches the canvas, there is a lot of foundation work to do. Collecting photos, choosing a color scheme, becoming aware of client's personal design aesthetics (type of patterns and furnishings in home and creating a reference that combines all of these.
Color Scheme + Greens and Blues
I create a reference on the computer. This allows the client to see what the painting will come close to looking like.
The painting process starts out very loose with bold colors. Lighter colors are added on top to create rich whites.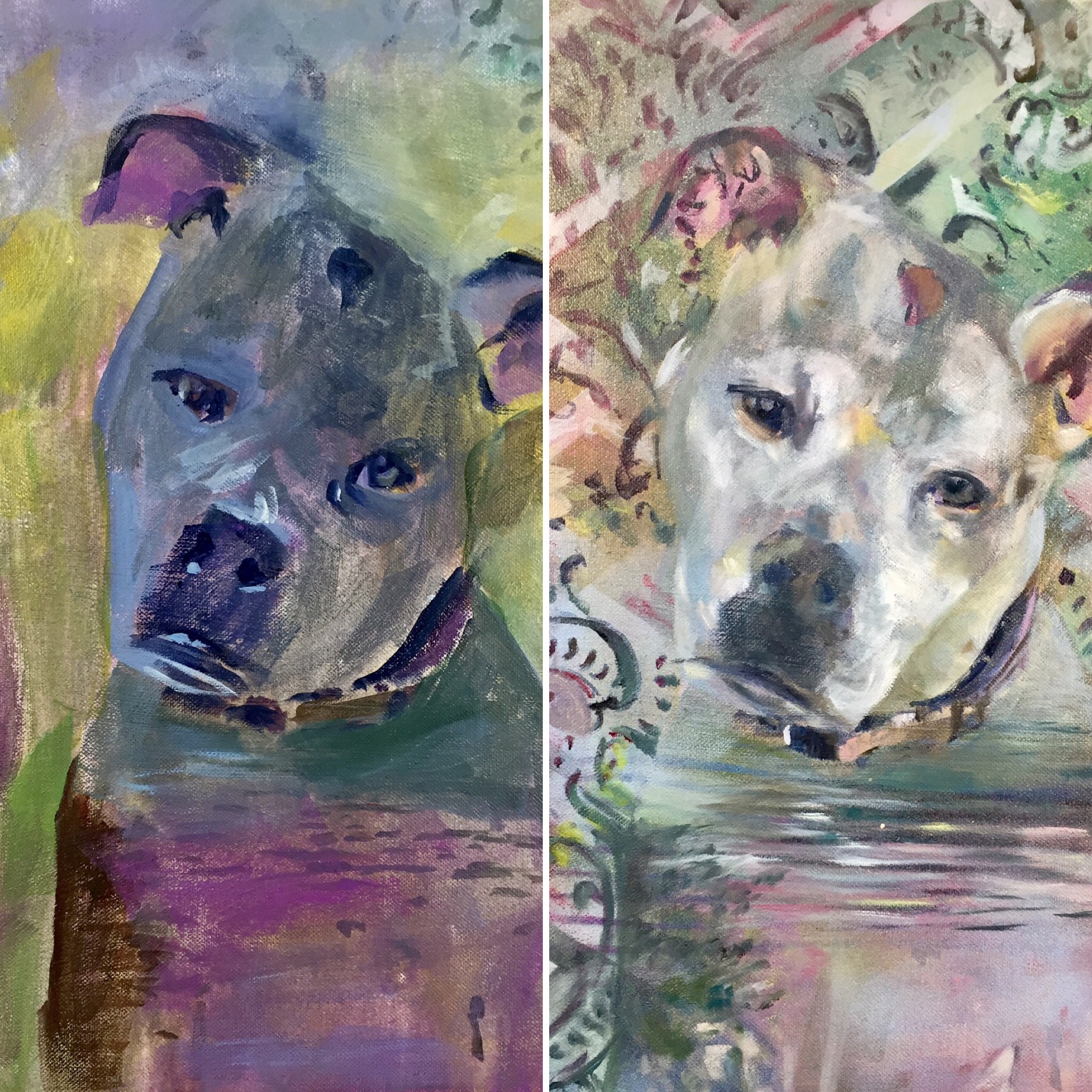 I use transparent acrylics at the beginning. Then switch to oils once the main elements of the composition are in place.