What a beautiful day to paint outside. The temperature, on a January day, in the 70s, unbelievable. Me, in a T-shirt, in January, inconceivable.
I am prepping sheets of watercolor paper.
I tape off and wrap the sides and back to keep the white of the paper clean.
Sharing these steps today live, on Instagram.
Taping masking paper to the front.
Folding the masking paper over to the back side and taping in place.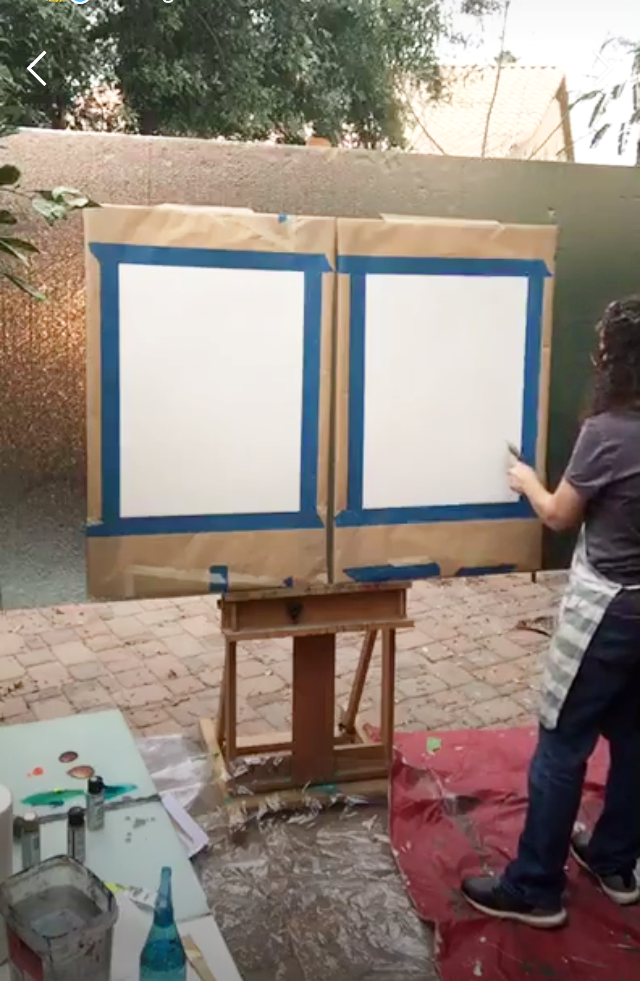 Starting with acrylic washes,
while painting loose with a large brush.
Next step, spray paint using stencils.